Special Wonders
The Magic Belles each look after one of life's special wonders – from cupcakes and rainbows to flowers and stars – and they keep a record of them in a Spotter's Guide.
Click on a wonder in the ribbon below to find out more, then download your own mini Spotter's Guide to tick off wonders as you spot them!
Remember... where there's a wonder, there's a Magic Belle, and if you're lucky, you may just spot one!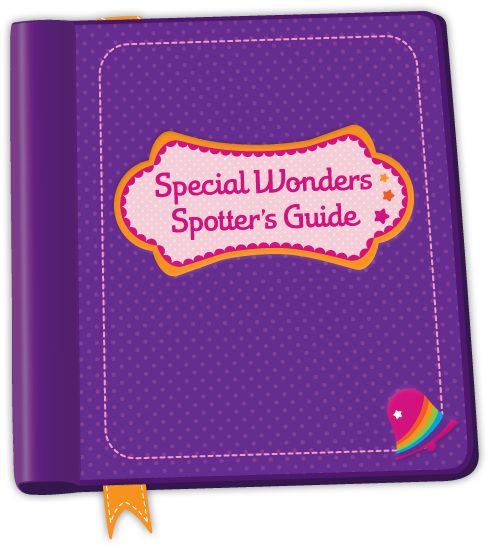 Download your own Special Wonders Spotter's Guide!